Amari Buriram United
حقيقة سريع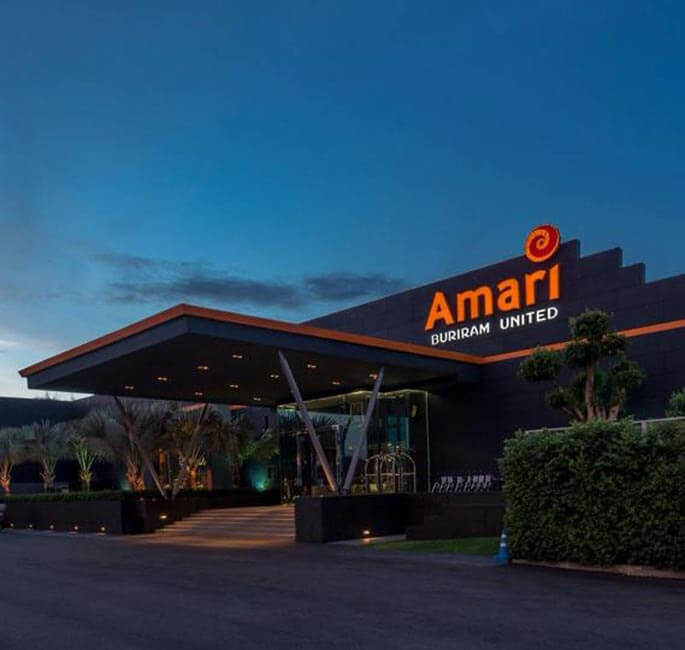 محلي
Located approximately a 4-hour drive from Bangkok, Amari Buriram United is only a 2-minute walk from Chang Arena. Want to watch cars rushing to the finish line? Take a 2-minute car ride to Chang International Circuit which hosts MotoGP, Super GT and other motor sport races.
ما يوجد في الجوار
Chang Arena (Thunder Castle Football Stadium) 0.45 كم 2 دقائق
Buriram Castle 0.7 كم 3 دقائق
Chang International Circuit (Buriram United International Circuit) 2 كم 5 دقائق
Buriram City Centre 4 كم 15 دقائق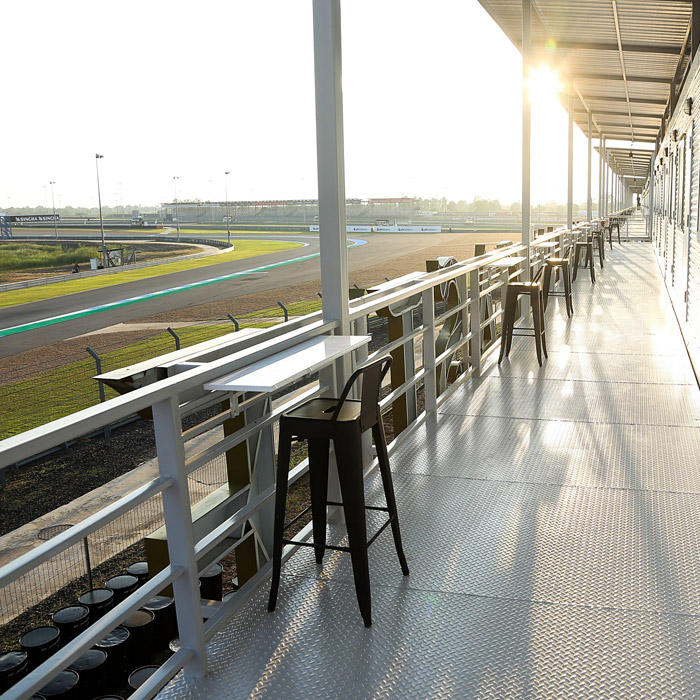 BRIC Box
Nestled beside Buriram United International Circuit, BRIC Box presents 80 cosy rooms, each featuring a shared balcony that overlooks the thrilling action on the Chang International Circuit. Catch the heart-pounding races like MotorGP and SuperGT as high-speed machines compete for victory. Enjoy wonderful perks, including a dedicated parking lot and The Pavilion, a restaurant where you can indulge in scrumptious refreshments and quick bites. It's your front-row ticket to motorsport excitement.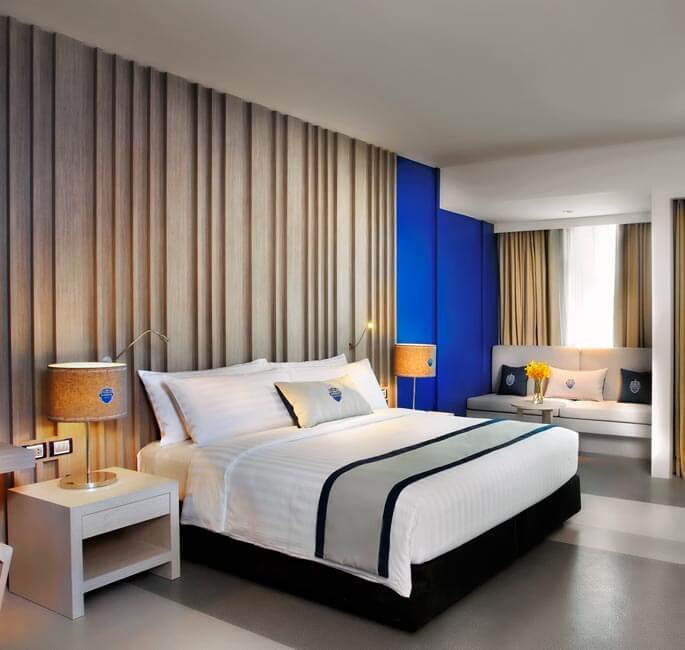 البقاء
All 60 rooms and two suites unabashedly pay homage to Buriram United football club, including wall murals of the players and design elements that feature the team crest.
غرف
Classic (BRIC Box) 12 sqm. 1 adult
غرفة ديلوكس 36 sqm. شخصان بالغان وطفل واحد أو 3 أشخاص بالغين
Deluxe Pool View 36 sqm. شخصان بالغان وطفل واحد أو 3 أشخاص بالغين
Deluxe Pool Terrace 36 sqm. شخصان بالغان وطفل واحد أو 3 أشخاص بالغين
Grand Deluxe 40 sqm. شخصان بالغان وطفل واحد أو 3 أشخاص بالغين
الأجنحة
جناح بغرفتي نوم 122 sqm. 4 adults and 1 child or 4 adults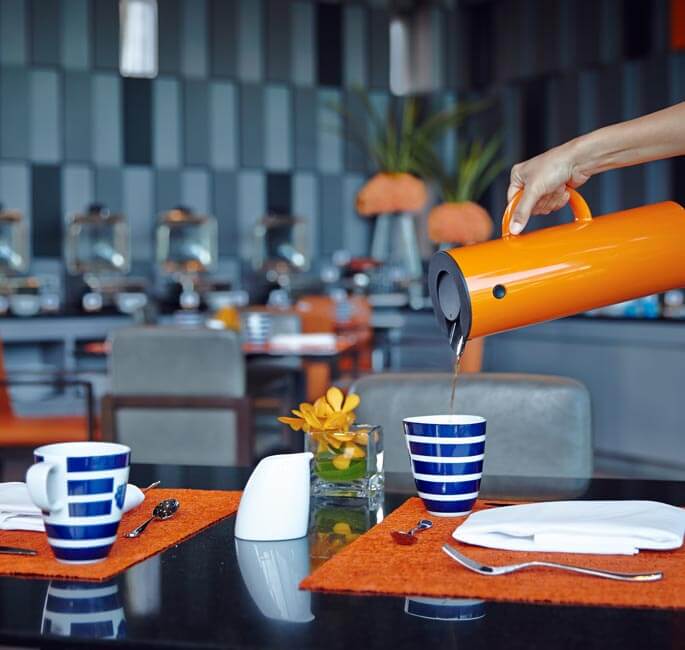 تناول الطعام
Kick Off:
All-day dining restaurant serving Asian and international cuisine
Lobby Bar:
Contemporary and lively setting serving appetizers and beverages
Pool Bar:
Light refreshments, cocktails and snacks
The Pavilion:
Serves Thai cuisine with panoramic views of Chang International Circuit (Location: Co-Racing Space)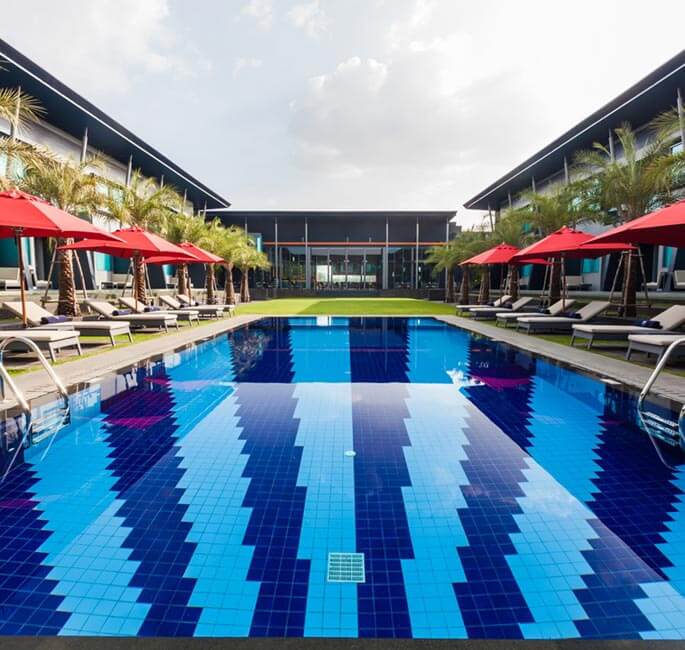 الترفيه
حمامات السباحة
Fitness centre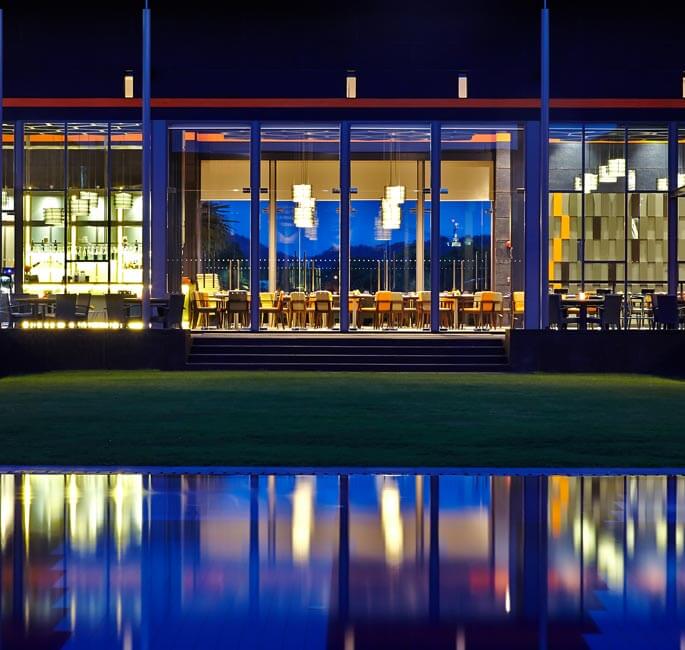 خدمات
خدمة واي فاي مجانية
مكتب استقبال يفتح أبوابه على مدار الساعة
خدمات الغسيل والتنظيف الجاف (تُطبّق رسوم إضافية)
طبيب تحت الطلب
موقف سيارات آمن
Complimentary shuttle service to Buriram Castle, Chang Arena and Chang International Circuit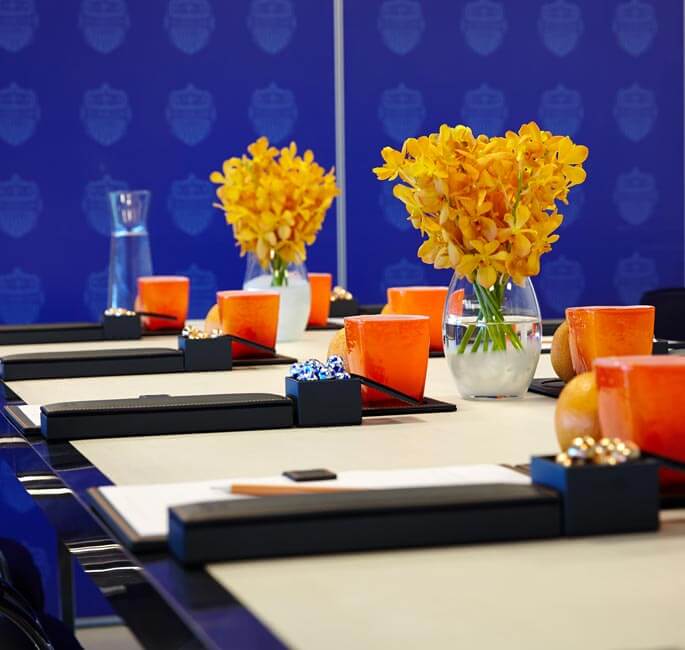 الاجتماعات
Small meetings. Boardroom discussions. Company retreats. Full-day conferences, annual dinners and dance... We handle them all. Whatever your event, Amari Buriram United is the perfect playing field.
Ballroom

450 شخصًا

VIP Lounge

120 شخصًا

VIP Skybox

20 شخصًا
Amari Buriram United
444 Moo 15, Buriram-Prakhonchai Road, Muang Buriram, Buriram 31000 Thailand
اتصل بنا
هاتف: +66 4411 1444
فاكس: +66 4411 1468
تحقيق
وسائل الراحة
خدمة واي فاي مجانية
مكتب استقبال يفتح أبوابه على مدار الساعة
خدمات الغسيل والتنظيف الجاف (تُطبّق رسوم إضافية)
بطاقات الائتمان
قد يُطلب منك تقديم بطاقة الائتمان المستخدمة لتأكيد الحجز عند تسجيل الوصول.
visa master jcb dinersclub