Amari SPICE Penang
عروض خاصة
Recommended Offers and Website Exclusives
Web Exclusive
فترة الإقامة: 01 يونيو 2023 - 30 يونيو 2023
Late check-out until 15:00 and 15% dining discount at Amaya Food Gallery
الشروط: Late check-out is subject to availability. Dining offer cannot be combined with other promotions, discounts or vouchers.
Absolute Appreciation for Dad
فترة الإقامة: 01 يونيو 2023 - 30 يونيو 2023
Celebrate a wonderful time with your father with a 90-minute Serene Mood Massage. Revitalise your mind, body and spirit at Breeze Spa from MYR 300 net for 2 people from 10:00 until 20:00. For reservations, call +601 295 60852
الشروط: Advanced reservation is required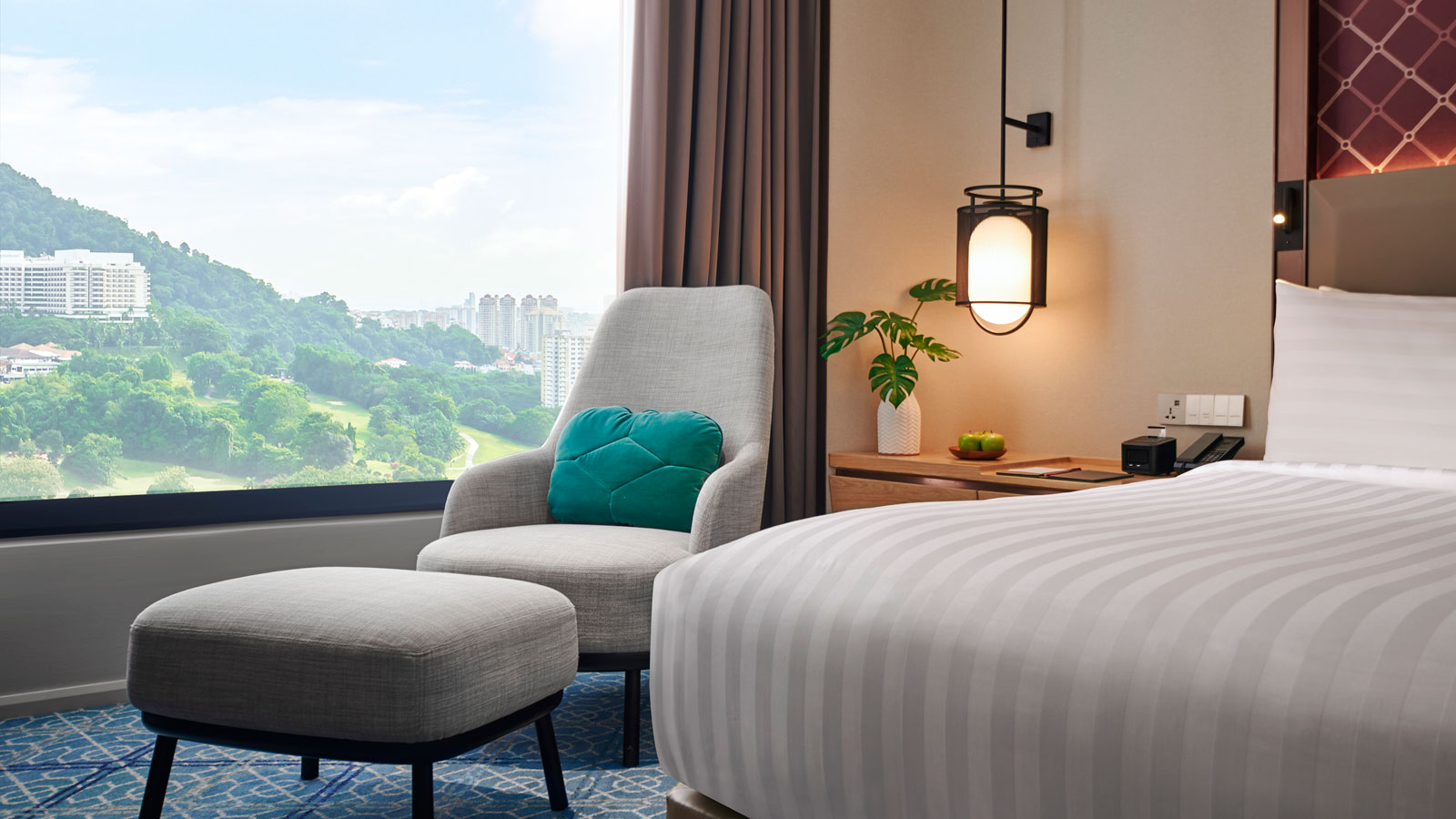 Vibrant Stay at Penang
فترة الإقامة: 01 يونيو 2023 - 31 ديسمبر 2023
Your city staycation awaits with special rates per room per night.
الشروط: Credit card is required at the time of booking as a guarantee
فترة الإقامة: 01 يونيو 2023 - 30 يونيو 2023
Package includes:
60-minute Signature Mood Massage per stay and 30% discount for extra treatment
فترة الإقامة: 01 يونيو 2023 - 30 يونيو 2023
Package includes:
Bertam Souk & Waterpark tickets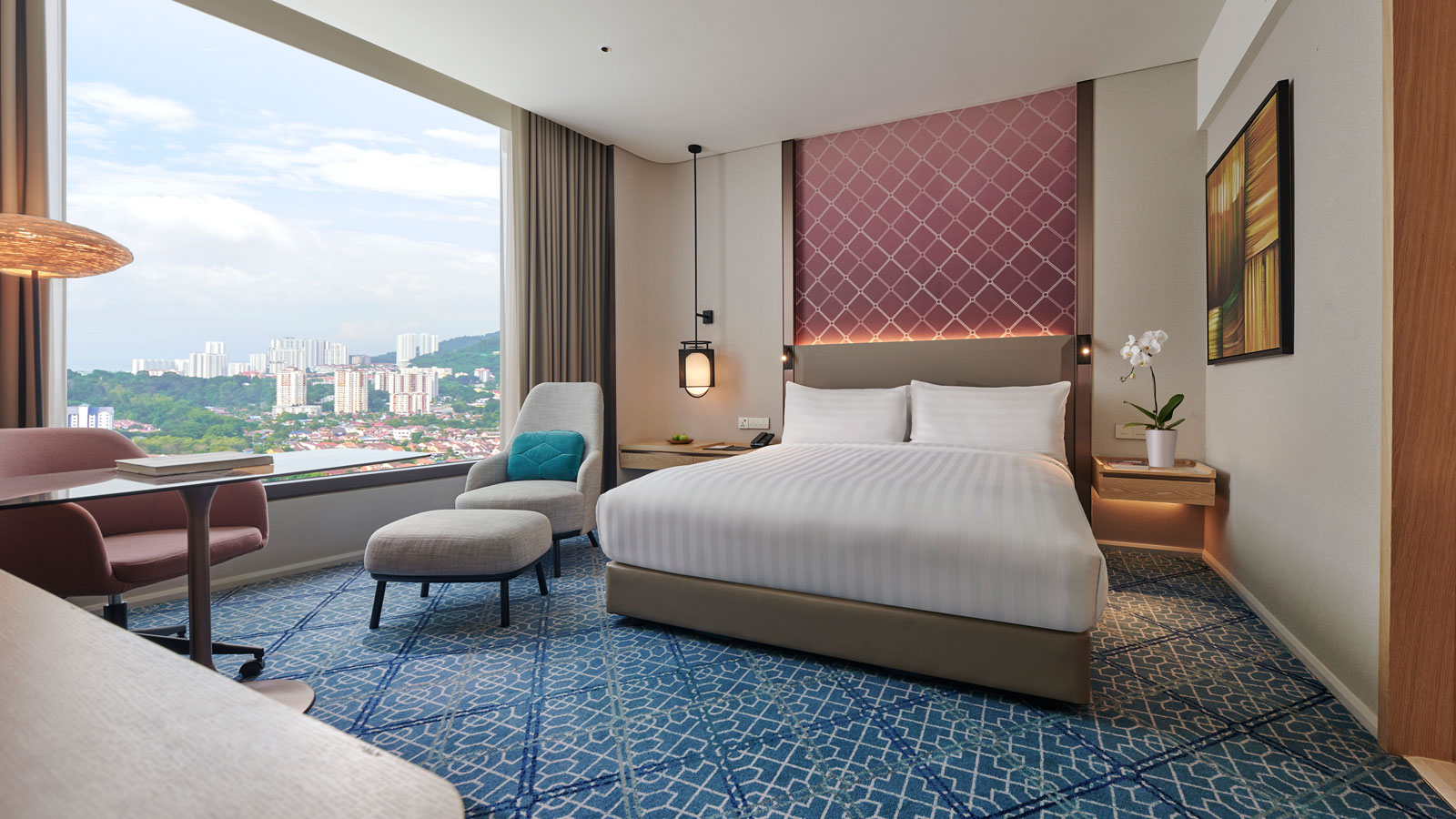 Amari SPICE Penang
Add Some SPICE
to Your Stay
الإقامة
Work space, smart TV with streaming, wireless soundbar, free Wi-Fi
Meet
Flexible function rooms accommodating up to 360 people, professional planners, audio-visual equipment
تناول الطعام
Amaya Food Gallery all-day dining restaurant, D' Observatory Sky Bar (opening soon), Cascade
الانتقالات
Penang International Airport (5 km.), Penang Bridge (Jambatan Pulau Pinang Bridge, 7 km.), Second Penang Bridge (Sultan Abdul Halim Muadzam Shah Bridge, 8 km.)
Amari SPICE Penang
2 Persiaran Mahsuri, Bayan Lepas, Pulau Pinang 11900 Malaysia
اتصل بنا
هاتف: +604 683 1188
تحقيق
تحقق في / الدفع
تحقق في: 15:00
الدفع: 12:00
السياسة المتعلقة بالأطفال
الأطفال الذين تقل أعمارهم عن 8 سنوات يأكلون مجانًا من قائمة الأطفال (تطبق الشروط والقيود)
التدخين
يُسمح بالتدخين في المناطق الخارجية المخصصة
بطاقات الائتمان
قد يُطلب منك تقديم بطاقة الائتمان المستخدمة لتأكيد الحجز عند تسجيل الوصول.
visa master americanexpress